From 2012 to 2015, Clarity Facilitation was the lead organizer of the Minnesota Social Innovation Lab. The Lab is not currently active by that name, but the work and relationships of the Lab live on in other forms.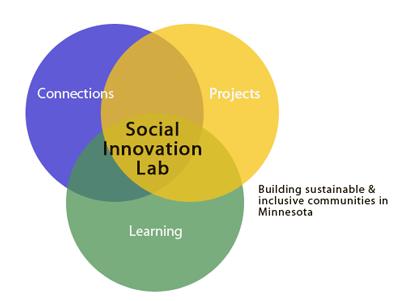 The Social Innovation Lab is a place for community change makers to get new thinking and connections to advance their work. Clarity Facilitation coordinates the Social Innovation Labs, in partnership with many partners. The lab has three goals:
1. Learn new tools and ways of seeing things that can help advance social innovation.
2. Advance innovative projects that are working to enable sustainable and inclusive communities in Minnesota by applying new learning to featured projects, as well as to your own work.
3. Connect with other change makers, from many fields and perspectives, to share insights and build collaborative relationships.